About the Australian Cobberdog
As every breed of dog in the World came from a mixture of different breeds, so does the Australian Cobberdog, BUT this breed is very different in that only those individual dogs that have been fully genetically health tested are used for Breeding.
Unlike every other breed of dog in the World, every breed that has been used to create the Australian Cobberdog can be fully traced through their pedigree, therefore knowing what 'went into' the Australian Cobberdog to make them the individual breed that they are today.
The Australian Cobberdog is a breed in development which means that the dedicated breeders are working towards predicitbility. Every Australian Cobberdog is registered with the MDBA-Master Dog Breeders and Associates-which hold the Global Registry for the Australian Cobberdog.
Therefore if you are buying what you think is an Australian Cobberdog but you cannot be provided with an MDBA pedigree then you are not buying an Australian Cobberdog.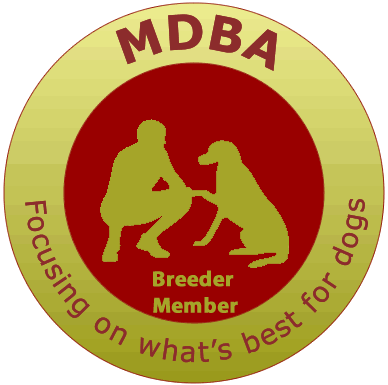 So what's so good about the Australian Cobberdog?
The are:-
excellent as an Assistance and Therapy dog
gentle and very focused on their humans
low shedding with little to no coat odour
intuitive to the needs of their humans
give their humans eye contact
genetically healthy
very trainable
non barkers
They are not:-
a labradoodle
a designer dog
a crossed bred mutt
What Size is the Australian Cobberdog?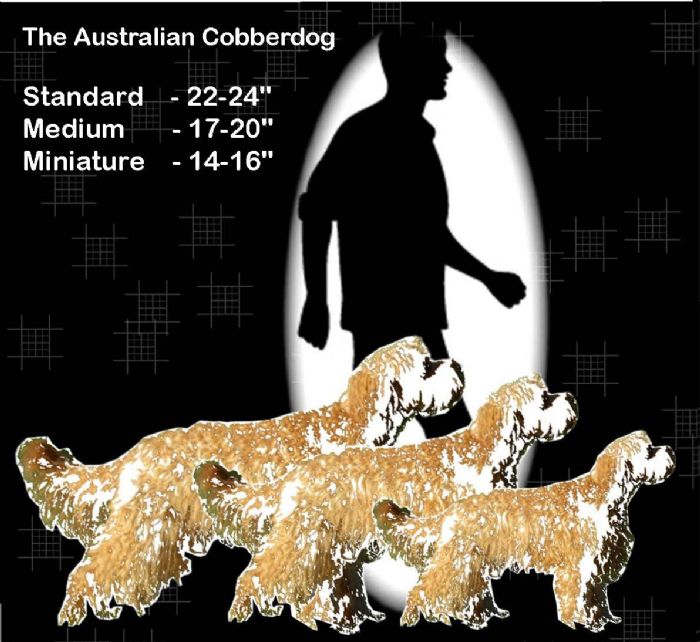 The Australilan Cobberdog Coat
At this stage in the development of the Australian Cobberdog they have from a curly wool coat to a wavy fleece coat.
All types can be within the same litter and each have their own benefits.
All coats seem to repel dirt and rarely have a doggy odour. After a funtime mud bath on a rainy day, once the coat dries naturally, the mud falls off and is gone.
With continued DNA Testing by dedicated Breeders eventually the Australian Cobberdog will have a predictability of low to non-shedding, easy to care for coat.
All non-shedding dogs need to be clipped twice per year and require a regular brush and comb.
Grooming Tips
First: Get a good grip on the dog....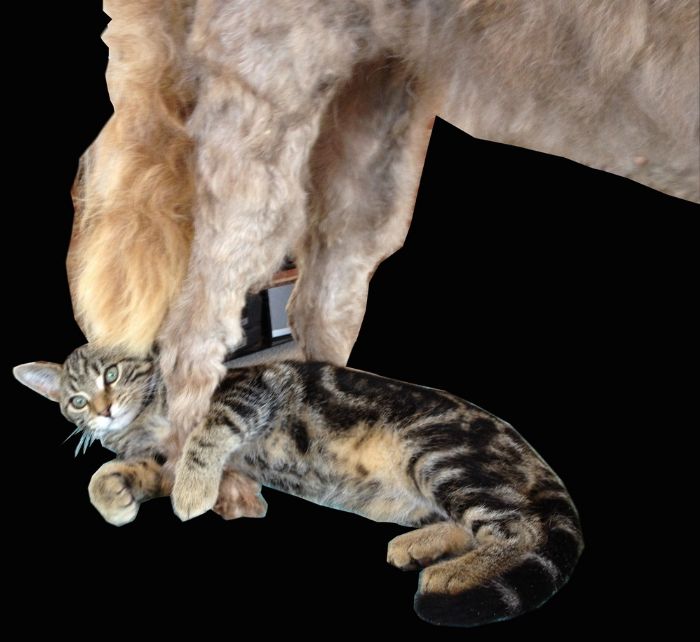 Coat Colours
Some of the colours are: Brown, Cafe, Blonde, White, Red, Black, Gold, Particolour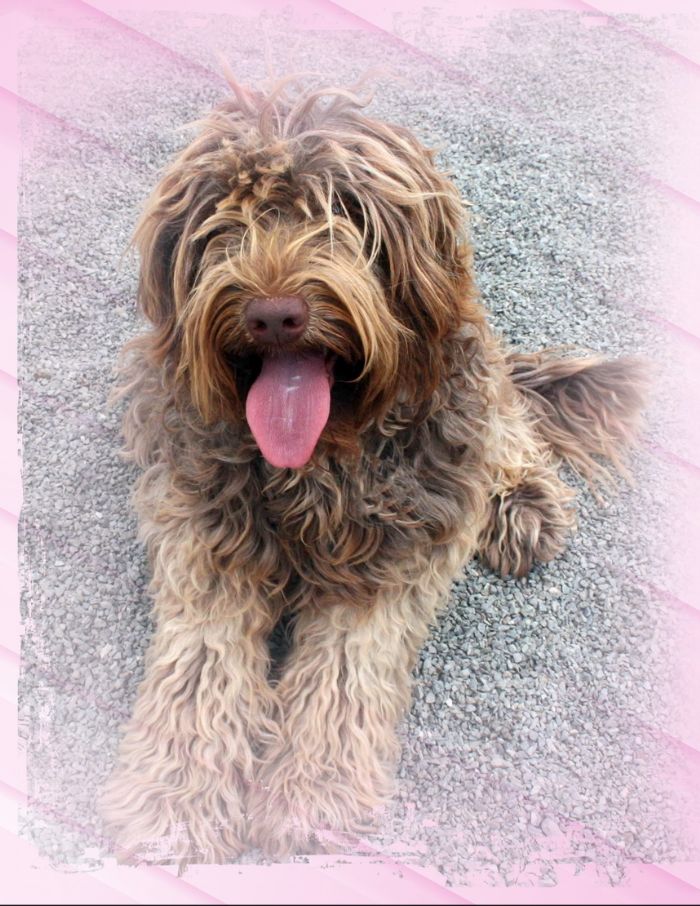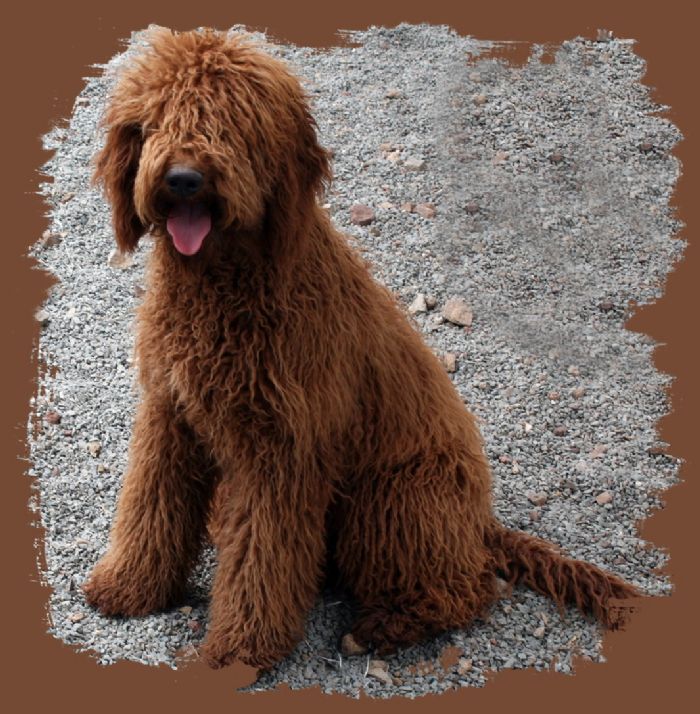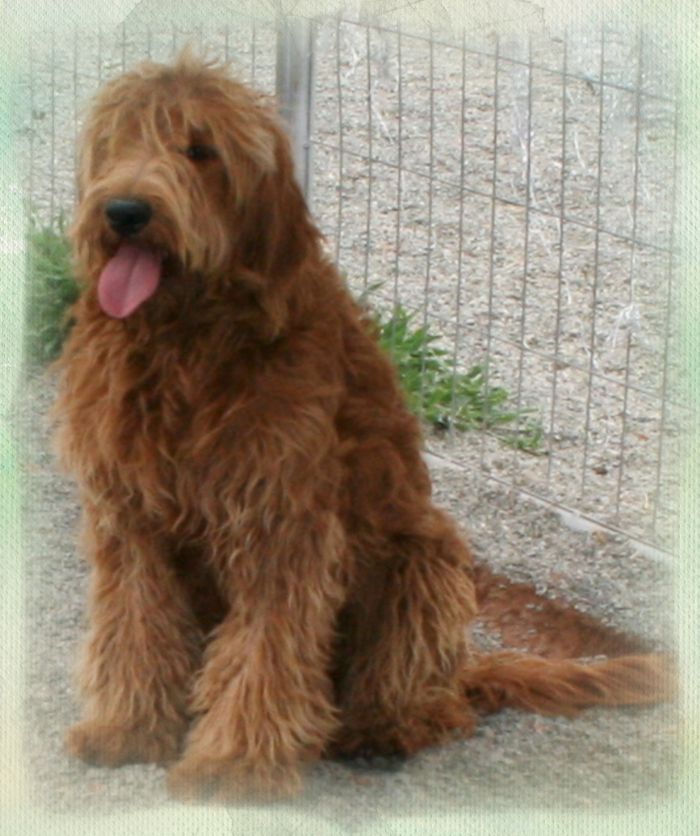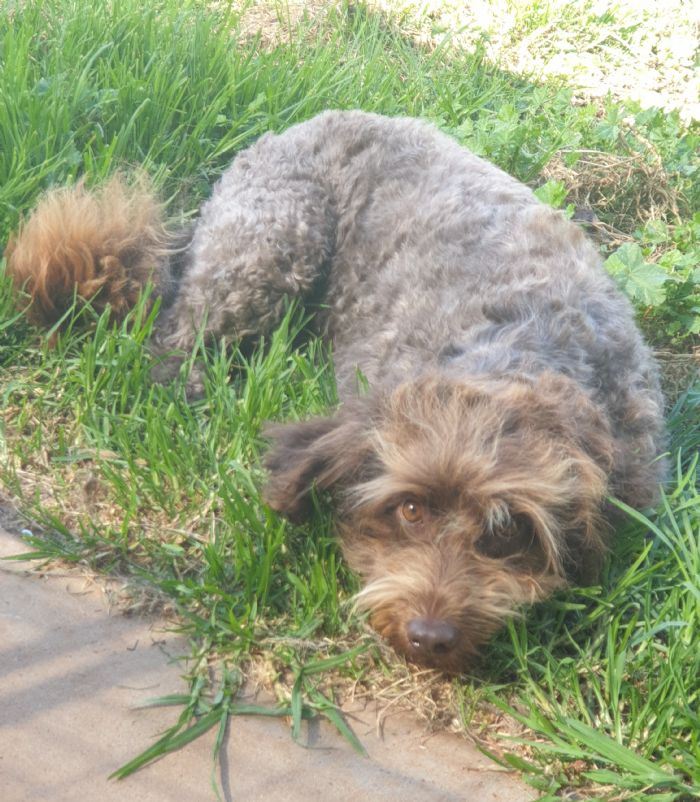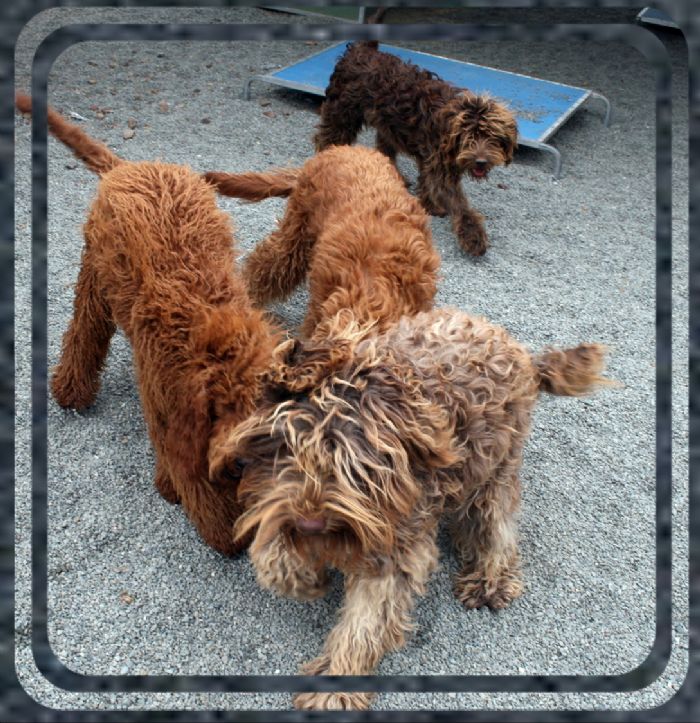 Contact Details
Kerry
near Dubbo NSW Australia
M: 0416 279 377 - NO txt messages please